Richmond Office
Our practice is dedicated to making your visits efficient and convenient. Learn about our office location, hours, directions, and appointments here.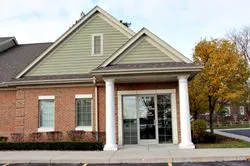 Richmond Foot & Ankle Clinic
36640 Heritage Drive
Richmond, MI 48062
(586) 727-7867
Office Hours
Monday: 9:00 AM - 5:00 PM
Tuesday: 9:00 AM - 5:00 PM
Wednesday: 3:00 PM - 8:00 PM
Thursday: 9:00 AM - 5:00 PM
Friday: 9:00 AM - 5:00 PM
Saturday: 9:00 AM - 12:00 PM
Sunday: Closed

Appointments
We appreciate you choosing our practice and want to make scheduling your appointments as easy on you as possible, so we've made requesting an appointment simple. You can call, email, or request an appointment online. If for any reason you cannot make your appointment, or will be delayed, please call us as soon as possible.